In line with Government and National Health guidance, there is no open visiting for members of the public, family and friends of patients at this time.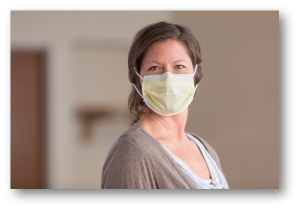 In the interest of the health and safety of our patients and staff, there are restricted visiting arrangements in place in the following three groupings:-
1. General Visits:
Patients can visit between 5.45pm and 7.45pm Monday to Sunday.  And between 2.00pm and 4.00pm on weekends and bank holidays.  Booking is not required for these visiting slots.
Important information: Please note that one visit per time slot is allotted per patient.  If a patient already has a visitor (or visitors, in the case of family or close relatives), our policy states that it will not be possible to permit other visitors during the same time slot if they arrive at the hospital.
We ask that patients and families coordinate their visits as much as possible to avoid disappointment if access to see a patient cannot be permitted due to a visit already taking place.
2. Exceptional Visits:
Where there is a clinical reason for where the visit needs to be longer than two hours, for example, if a patient is critically ill.
3. Carer Training Sessions:
Where carer training is required to manage a patient's discharge planning and the presence of a family member or support person is seen as essential to attend for training to facilitate the patient's discharge.
These exceptional visits and carer training sessions must be approved by the Patient's Consultant and Unit Team.  Exceptional Visits and Carer Training Sessions must be pre-booked through Unit staff.
Generally, children under 16 years are not permitted to visit, however in exceptional circumstances as agreed with the treating team, a visit by a child may be facilitated, as long as there is adequate adult supervision and adherence to precautions by both adult and child.
---