In line with Government and National Public Health guidance, there is no open visiting for members of the public, family and friends of patients at this time.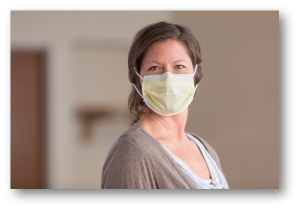 In the interest of the health and safety of our patients and staff, there are restricted visiting arrangements in place in the following three groupings:-
1. General Visits: Patients can have two visits per week with a maximum of two people per visit. Each visit lasts for one hour. Different people can attend for each visit.
These visits must be booked five days in advance.
2. Exceptional Visits: Where there is a clinical reason for more than one person in attendance and, or where the visit needs to be longer than one hour, for example, if a patient is critically ill.
3. Carer Training Sessions: Where carer training is required to manage a patient's discharge planning and the presence of a family member or support person is seen as essential to attend for training to facilitate the patient's discharge.
These exceptional visits and carer training sessions must be approved by the Patient's Consultant and Unit Team.  All visits must be pre-booked:
Generally, children under 16 years are not permitted to visit, however in exceptional circumstances as agreed with the treating team, a visit by a child may be facilitated, as long as there is adequate adult supervision and adherence to precautions by both adult and child.
How to Book a Visiting Slot
Read more
All visits must be booked through the Unit that the patient is admitted to – please ask a member of the Rehabilitation Team if you need information about the booking process.
Bookings can also be made by emailing visiting@nrh.ie
The hospital will try to facilitate preferred days, but this cannot always be guaranteed due to the limited number of visits we can allow at one time. This is to minimise the potential risk of infection and to ensure the health and safety of our patients, their families, and our staff.
Show less
Only visitors named on the visiting schedule will be permitted to enter the hospital.
In the interest of the health and safety of our patients, family members and staff, we ask that the guidance above is strictly adhered to in order to help us manage and control the spread of infection and to minimise the potential for the transmission of the Coronavirus, COVID-19.
The current guidance may change depending on national guidelines and medical advice.  We will keep patients and families informed as guidance is updated.
---