In line with Government and National Public Health Level 5 guidance, there is no open visiting for members of the public, family and friends of patients at this time.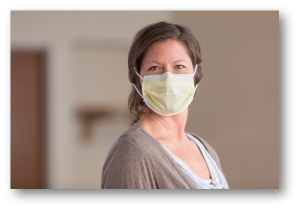 Visits are permitted only under critical or compassionate circumstances, and all visits must be approved and arranged by the treating team.
• Where compassionate circumstances are met, patients are permitted to have one visit from one person for one hour every two weeks.
• Carer training is considered a critical circumstance and should be planned and arranged carefully by the treating team to minimise risk to patients and staff.
In the interest of the health and safety of our patients, family members and staff, we ask that the guidance above is strictly adhered to in order to help us manage and control the spread of infection and to minimise the potential for the transmission of the Coronavirus, COVID-19.
The current guidance may change depending on national guidelines and medical advice.  We will keep patients and families informed as guidance is updated.
---