Facilities at the NRH
Dining and Recreation Rooms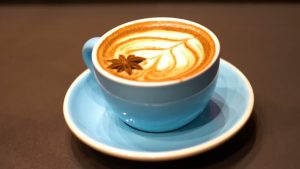 Each Rehabilitation Unit at the NRH has a Dining and Recreation Room for patients' use. Our Staff and Volunteers are available to provide you with more information and assistance as needed.
The Cafe
The Cafe is located on the Ground Floor of the main hospital.
Opening times are:
| Days | | From | To |
| --- | --- | --- | --- |
| Monday – Friday | | 7.30am | 7.30pm |
| Saturday, Sunday | | 9.00am | 6.00pm |
| Bank Holidays | | 9.00am | 6.00pm |
Newspapers, Postage Stamps and Greetings Cards are also available to buy in the Cafe.
---
---
Recreation Therapy Service and NRH Volunteers
The Hospital's Recreation Therapist and the NRH Volunteers organise events and entertainment in the evenings for patients. Check the Patients' Notice Boards for information, dates and times of upcoming events or entertainment.
Library Service
A wide choice of books are available from the Library. Please ask one of our Volunteers if you wish to borrow books. A selection of books is also available in the Tommy Walsh Day Room in the Cedars Building (quadrangle area).
Television and Radio
A television and radio service is available in the hospital. If you bring a radio with you, please ensure that you also bring headphones.
Computer and Internet Assistance
NRH volunteers are available to teach and help patients who may need assistance using computers or mobile devices.
Laundry
During your stay, towels and linen are provided by the hospital.
If your relatives or carers can visit, you are encouraged to arrange for your laundry to be taken care of at home. In an emergency there are limited facilities in the Hospital Laundry. All clothes must be clearly marked with your name and the name of the ward before being sent to the Laundry.
There are some laundry facilities in Occupational Therapy so that patients can practice 'Activities of Daily Living' (ADL). If you are able to manage your washing independently, please ask your Occupational Therapist if you may use this facility.
Outdoor Areas
There are many outdoor and courtyard areas close to the hospital where you can enjoy some fresh air and lovely views. Access is weather dependent.  Your rehabilitation team will let you know which are closest to your Unit.
Woodpark
Woodpark is a purpose built pre-discharge unit located on the hospital grounds. It is used to try out equipment and practice real-life skills in a homelike setting in preparation for discharge.  Your team may recommend that you and your family stay overnight in the unit. The arrangements are made through your Clinical Nurse Manager or their Deputy.
Woodpark is currenly being used to facilitate visiting for Patients due to COVID-19 and therefore not available for overnight stays prior to discharge at this time.