SLT Rehabilitation Conference 2023 – October 19th and 20th
September 27, 2023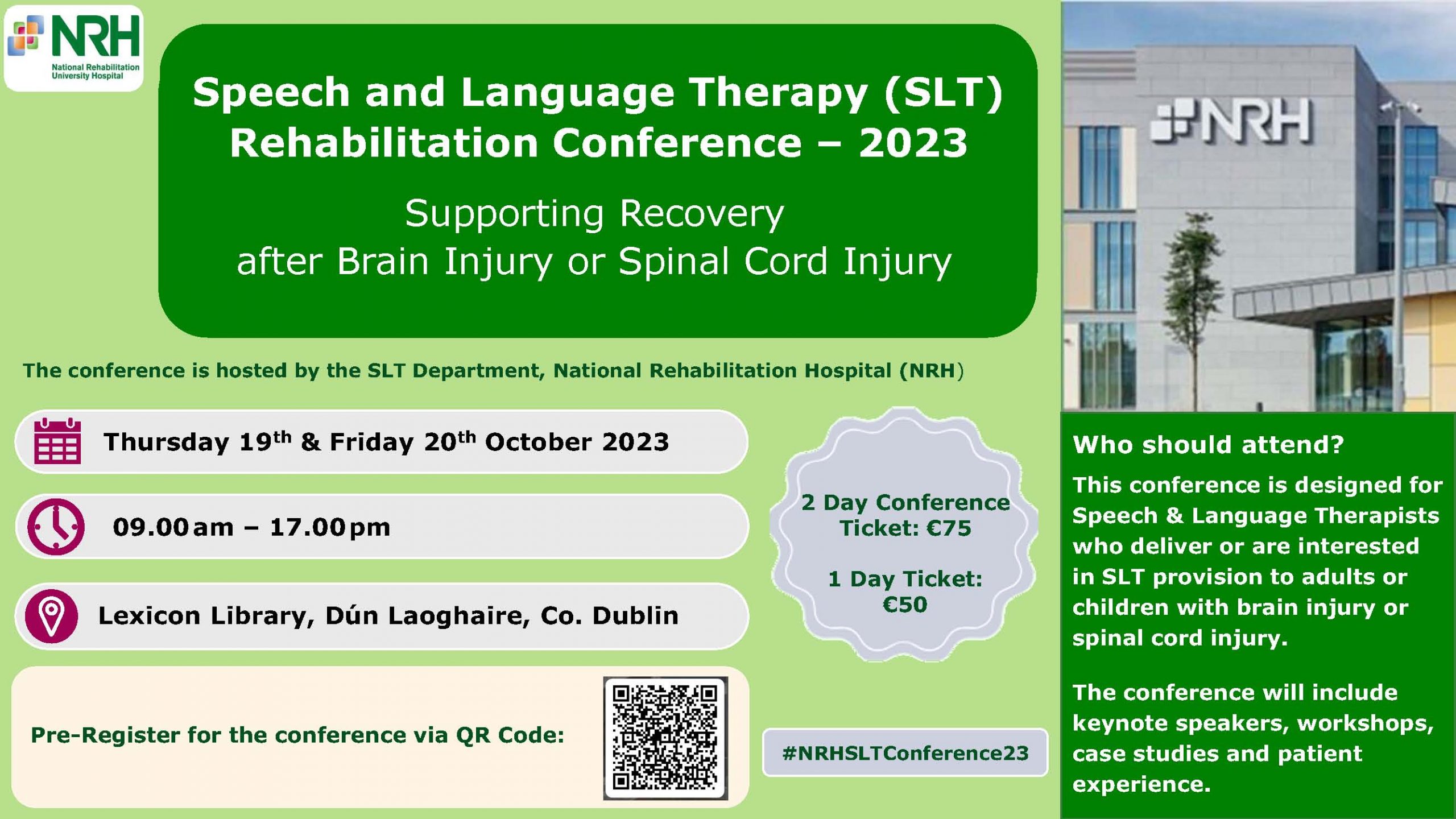 The 'SLT Rehabilitation Conference 2023: Supporting Recovery after Brain Injury or Spinal Cord Injury' will be held on October 19th and 20th 2023, at the LexIcon Library, Dún Laoghaire, Co. Dublin.
Organised by the Speech and Language Therapy Department at the National Rehabilitation Hospital and in collaboration with Interdisciplinary Team (IDT) colleagues, the conference aims to equip attendees with the latest theoretical and practical  knowledge, skills, and resources pertaining to the role of SLT in the field of rehabilitation.
The conference is suitable for Speech and Language Therapists of all experience levels working with adult and or paediatric populations who have experienced changes in their communication and or swallow function following acquired brain injury and or spinal cord injury.