2020 HSE Health Service Excellence Awards
September 27, 2020
Celebrating Staff and Excellence in our Health and Social Care Services is the theme of the 2020 Health Service Excellence Awards
The NRH is pleased to announce that its Quality Improvement Project titled: 'The People Who Touch The Patient Make The Change – successful Quality Improvement, supporting staff, enhancing care' has been recognised by the 2020 Health Service Excellence Awards as an exemplary project improving health and social care services.
This initiative, which has seen the development of an organised approach to quality improvement (education, training, support and mentoring) in line with our NRH Quality Goal, has resulted in significant improvement to the services we offer to patients and their families. It enables staff to engage in quality improvement as part of a wider community of improvers using improvement science and a range of quality improvement tools.
Congratulations to the NRH QI Team in achieving this fantastic milestone for the organisation.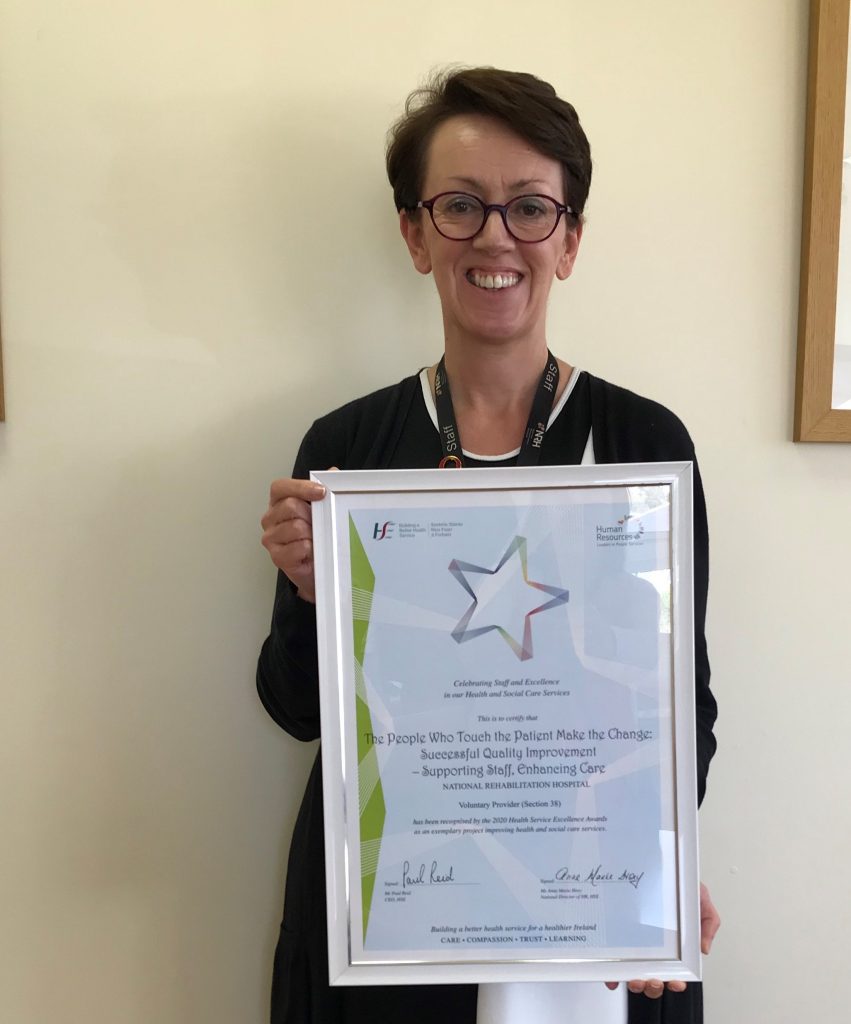 Dr. Valerie Twomey, Manager of NRH Acquired Brain Injury and Stroke Specialty Programmes.